What Sets Us Apart
---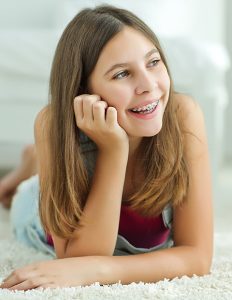 Tompkins Orthodontics is a family-oriented place, one filled with laughter and friendly faces. We love being involved in the lives of our patients and are always glad to see you!
For more than 26 years, local dentists and families have trusted Dr. Tompkins to provide their patients and loved ones with premiere orthodontic care. At Tompkins Orthodontics, we assess each case on an individual basis, and provide each patient with a customized treatment plan in order to achieve the best possible results.
The Smile You Want — The Experience You Deserve
Along with years of experience, Dr. Tompkins is board certified by the American Board of Orthodontics and is a member of the American Association of Orthodontists. Choosing an orthodontist who is a member of the AAO is your guarantee that you have chosen an orthodontic specialist: a certified dentist who, after completing dental school, continues his or her education within an accredited orthodontic residency program approved by the American Dental Association. This training can last up to an additional three years or more after dental school.